Episode #19 – Her and HBO's True Detective
Episode #19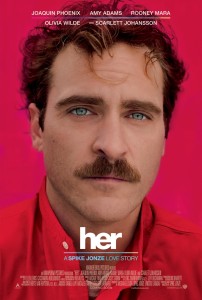 Join us as we share our thoughts,
criticisms and general reactions to this
year's Oscar winner for Best Original
Screenplay Her.  Very much a topical film
that addresses many "here and now" issues
and technologies (although it's set in a near
future), Spike Jonez's film generates a lot
of pathos from its main characters and calls
into question the very nature of relationships.
How are they defined? Refined? Built?
Dismantled?  Her seems to have impressed the
That's A Wrap guys an awful lot.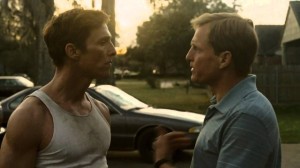 In our second segment we take a look at HBO's fascinating police procedural, True Detective.  Starring recent Oscar winner Matthew McConaughey and Oscar nominee Woody Harrelson, has HBO fashioned a thinking man's serial-killer police-procedural or an amateurish existential hodgepodge of Wooderson philosophy?  Hmm, perhaps both?
Links
The one literary reference must know to appreciate True Detective.
Interview with director Cary Fukunaga.
Podcast: Play in new window | Download (Duration: 1:27:03 — 40.0MB) | Embed
Written on March 5, 2014