Episode #34 – Remakes: Out of the Past & Against All Odds
Episode #34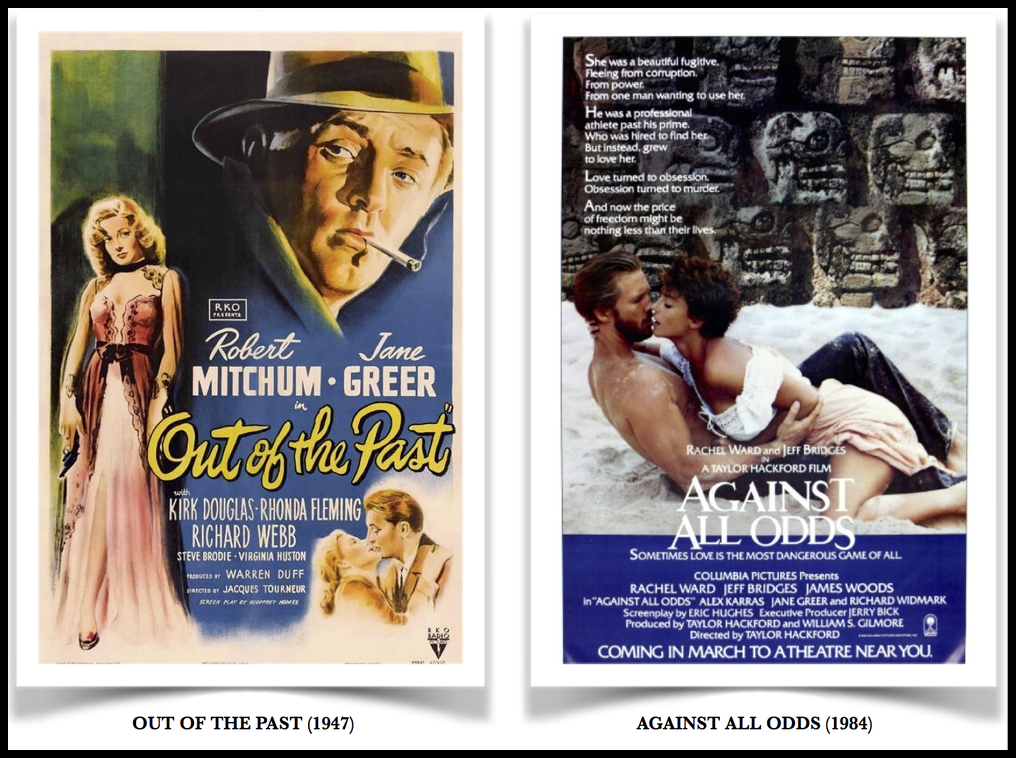 In this episode, Erik, Nick and Chris introduce a new feature!! Original Films and Their Remakes. They inaugurate with the 1947 film noir classic Out of the Past and its updated version, Against All Odds from 1984.
Please consider supporting us on Patreon!
Links
Here is the amazon page of Nick's upcoming book! It will be released in July, 2015.
Here is the music video for Against All Odds by Phil Collins. It was written explicitly for the film and won the Grammy for Best Pop Vocal Performance in 1985. It was Collins' first #1 hit!
Compendia Podcast Episode 9
This American Life episode in which Phil Collins discusses how to write the perfect breakup song.
The WET podcast episode where Erik discusses Patreon with Erica Castello
Podcast: Play in new window | Download (Duration: 1:40:15 — 45.9MB) | Embed
Written on April 20, 2015