Episode #40: Holiday movies and A Very Murray Christmas
Episode #40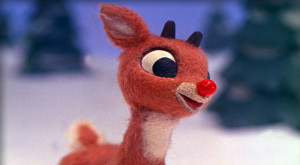 This time Nick, Erik and Chris tackle holiday movies, including movies explicitly about Christmas and movies we like to watch during the holiday season. It's a fun, loose conversation with some cinematic gems. We then decided to watch the Netflix special A Very Murray Christmas, directed by Sofia Coppola and starring Bill Murray and Paul Schaffer, along with Chris Rock, Amy Poehler, Maya Rudolph, Rashida Jones, George Clooney, Miley Cyrus and a bunch more.
Some movies mentioned:
White Christmas, A Christmas Carol, A Christmas Story, Odessa File, Rudolph the Red Nosed Reindeer by Rankin/Bass, Cash on Demand, Christmas Evil and more.
Support the show! Pledge on Patreon or Shop on Amazon and/or Review on iTunes.
Links
Erik's review of Rare Exports _at the _Odeon Review.
Facebook page for Nick's Detroit Xmas movie event 12/15 (check the link out even if it's after 12/15 for future events).
https://www.youtube.com/watch?v=Io-fgDPm5go
Podcast: Play in new window | Download (Duration: 1:30:17 — 41.5MB) | Embed
Written on December 10, 2015